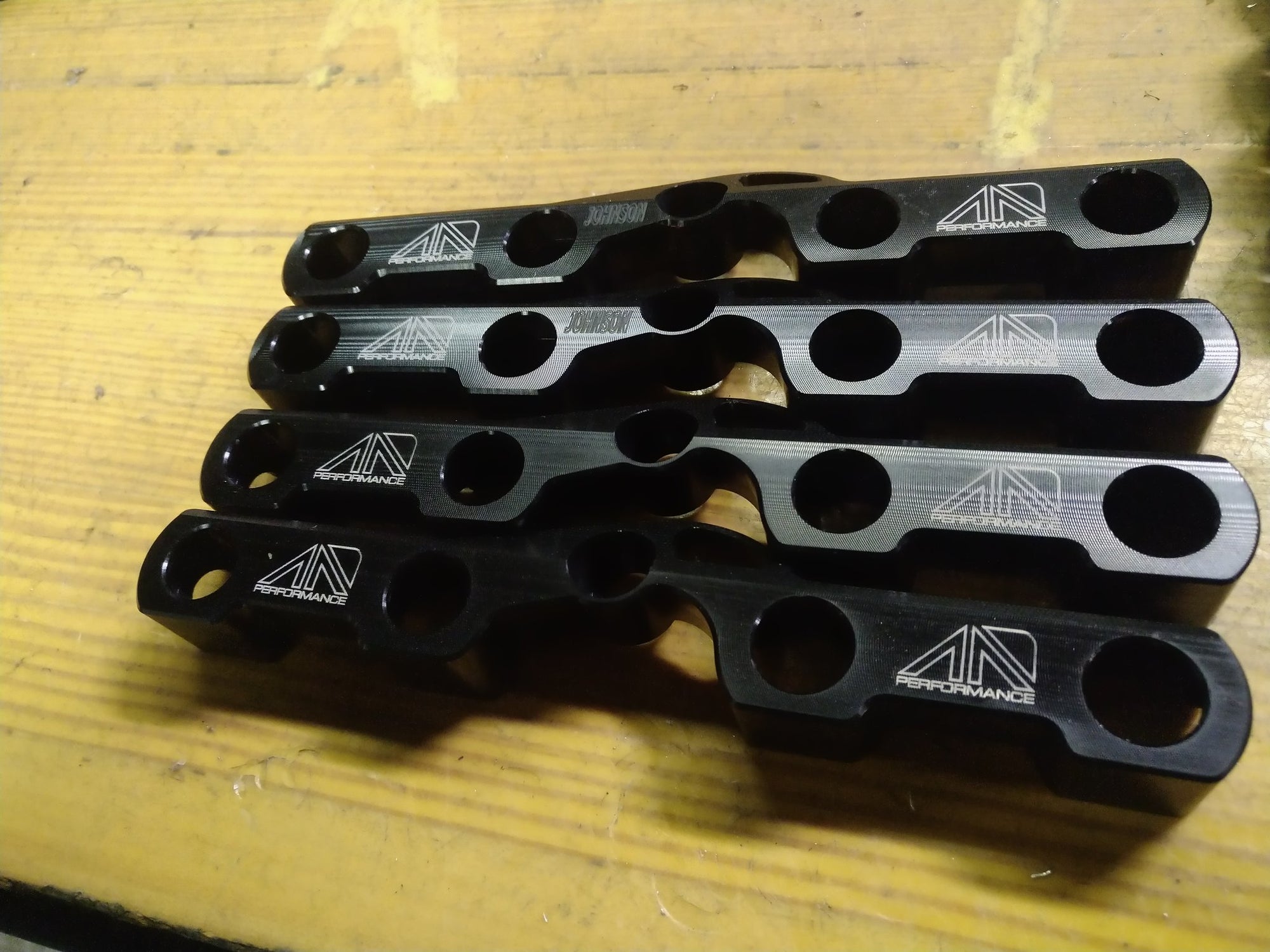 AAD Billet Hemi Lifter Trays
Machined billet aluminum lifter trays for your Gen 3 Hemi that help to protect against lifter rotation at high rpm that can be caused by factory plastic lifter trays. 
The "Factory Mopar / Johnson Short & Standard Travel" version is for factory lifters and Johnson Lifters that measure .728-.729" between the flats.
For the Johnson Hylift lifters we sell, please select the "Johnson Hylift" option. The Johnson Hylift lifters are a different diameter and as such need a different lifter tray. These should measure 722-.723" between the flats.
Check your lifter travel for binding before starting engine, lifter may not "bottom out" in the lifter tray outside engine, as the lifter shouldn't get all the way to touch the top side of the tray in operation.  Trays should accommodate .400"+ lift at cam, depending on base circle dimensions.
Racing part, no implied engine warranty with these parts.