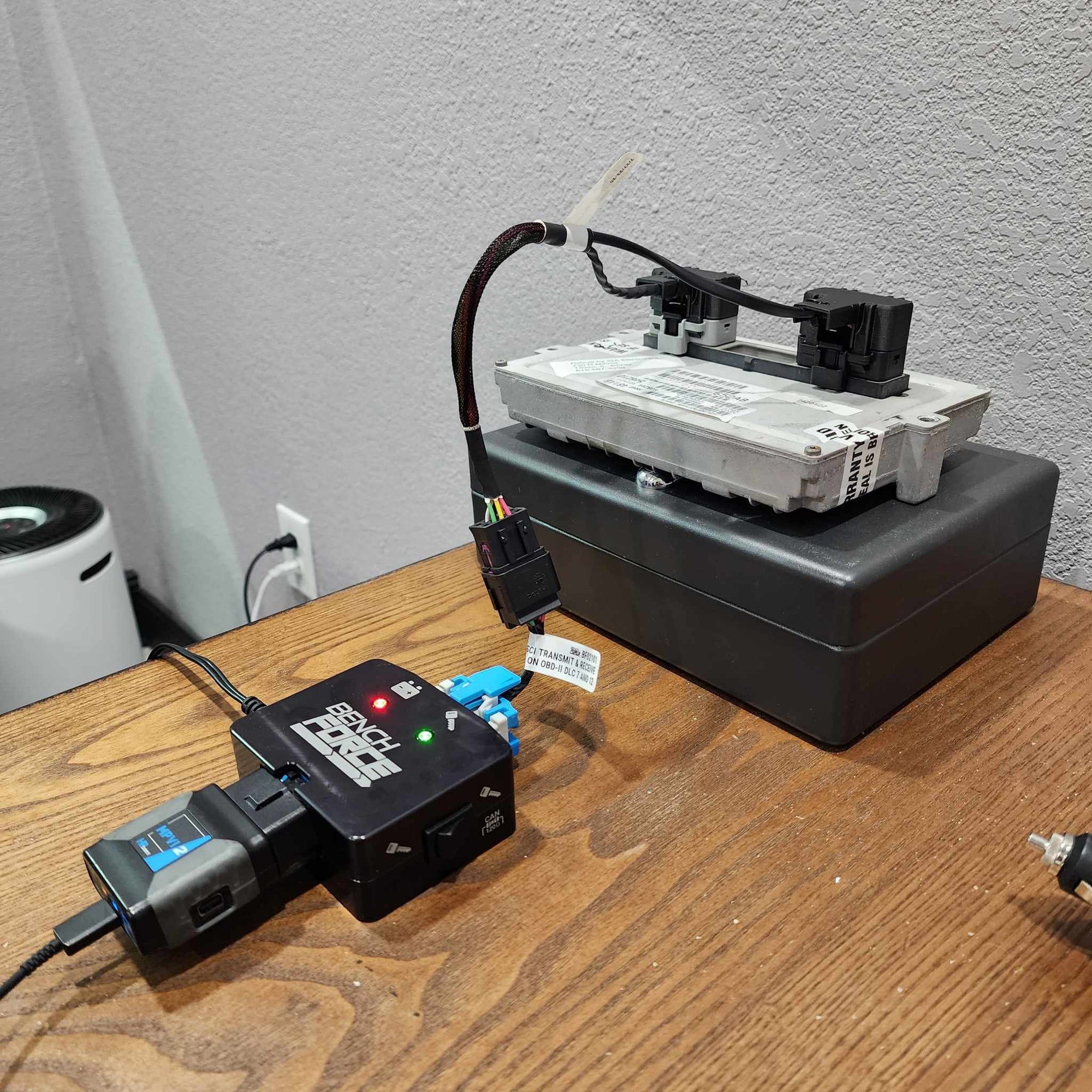 Canned Bench Tuning
BENCH TUNING IS ONLY AVALIBLE FOR CANNED TUNING SERVICE. ANY TUNING REQUIRING THE USE OF A WIDEBAND DOES NOT QUALIFY. 15+ VEHICLES REQUIRE PCM UNLOCK SOLD SEPARATELY. 18+ REQUIRE SMART ACCESS CABLE SOLD SEPARATELY.  CALL OR EMAIL WITH QUESTIONS IF YOU ARE UNSURE OF WHAT YOU NEED BEFORE PURCHASING. EMISSIONS RELATED CODES ARE NOT TURNED OFF UNDER ANY CIRCUMSTANCE!!!
PCM UNLOCK CREDITS INCLUDED WITH PRUCHASE 

RETURN SHIPPING INCLUDED WITH PURCHASE. ORDER NUMBER AND PHONE NUMBER NEED TO BE INLUCED INSIDE THE BOX.
SHIPPING ADDRESS
110 S CHESTNUT ST STE D
TOMBALL, TX 77375-0906
HP Canned Tuning
For stock, or bolt-on cars, trucks, and Jeeps, we offer "canned" tunes. Our canned engine/transmission tunes are designed for common bolt-on combinations of aftermarket parts. Such aftermarket parts can include cold air intakes, intake manifolds, aftermarket or modified OEM-based throttle bodies, headers and exhaust. These files have been extensively tested to ensure both long-term reliability and consistent performance. They are not designed for aftermarket camshafts , non-OEM injectors, or modified cylinder heads. FRP is not responsible for misuse of the supplied canned tunes. 
We are always tweaking things to see if we can safely improve on our previous work- as such we include one free update on most platforms for HPTuners canned tuning. Please contact us to see if there are updates for your application.