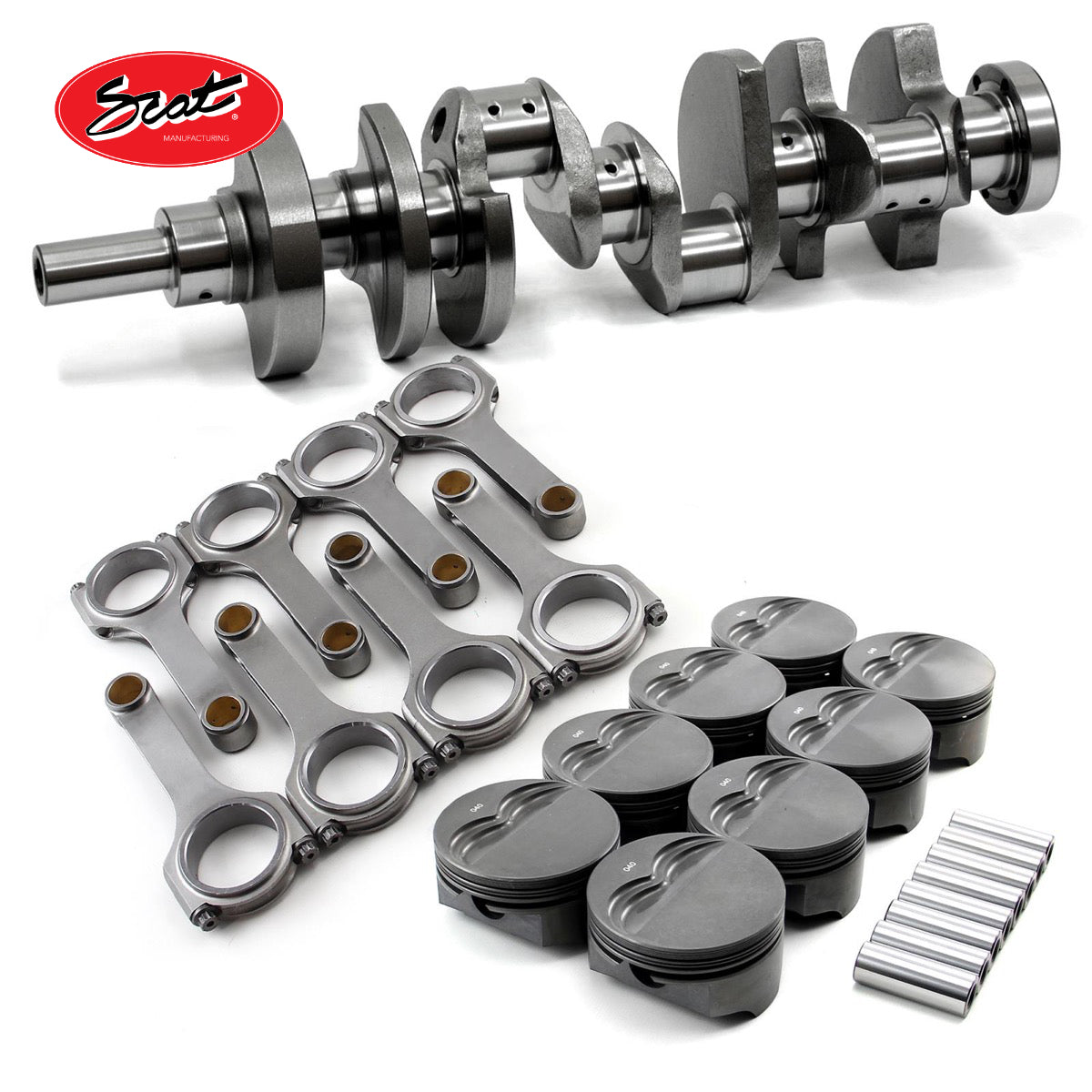 FRP 6.1L 420ci Stroker kit
Need a turn-key 6.1 stroker kit? FRP has you covered. 
Please note that all stroker kits are drop-shipped. We have NO CONTROL over ship time due to ongoing supply chain issues and parts availability. Average shipping time is 3-4 weeks. 
All FRP stroker kits come as a balanced assembly, mallory/heavy metal as required , main and rod bearings and reluctor wheel.
All assemblies are 1000-1200 horsepower capable.
 Kit includes
Icon 2618 premium forged coated pistons with .200" thickwall wrist pins (Pistons available in .0015, .010, .020, .030, .040)
Hastings steel moly piston rings 1.5mm 1.5mm 3.0mm 
Eagle 4340 forged steel crankshaft
Scat 4340 forged steel H-beam connecting rods ARP 2000 Bolts
King XP- Series heat treated performance rod bearings
King XP- Series heat treated performance main bearing
King SI- Series thrust washers 
32X crank reluctor 

Internally balanced assembly